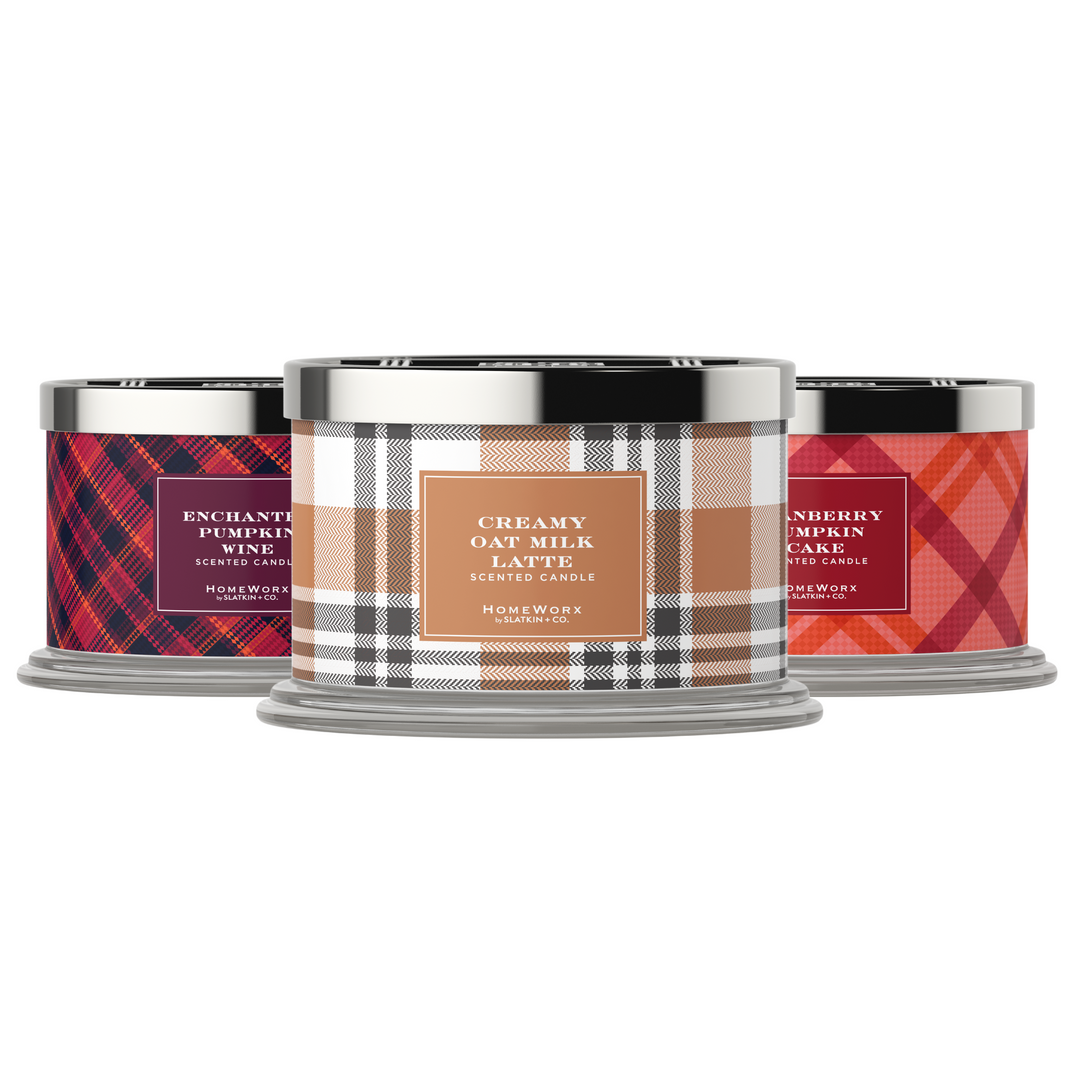 Happy Harvest Bundle
Regular price
$90.00
Sale price
$63.00
Save $27.00
/
4-wick Candles- 25-35% OFF
Gift Sets- 50% OFF, UNDER $20
Diffusers- 35% OFF
🍂 Elevate Your Fall Experience with Our Trio of Scents 🍂
Experience the essence of the season with our Happy Harvest Bundle. This curated collection of three fall-inspired candles - Creamy Oat Milk Latte, Cranberry Pumpkin Cake, and Enchanted Pumpkin Wine - is designed to envelop your space in the cool, cozy vibes of autumn.
Creamy Oat Milk Latte: Picture yourself in your favorite corner café, sipping on a warm oat milk latte. Our Creamy Oat Milk Latte candle captures the inviting aroma of freshly brewed coffee and the creaminess of oat milk. Light it up to create a cozy ambiance that wraps you in a soft, comforting embrace.
Cranberry Pumpkin Cake: Indulge in the sweet and tart scent of a freshly baked cranberry pumpkin cake. Our Cranberry Pumpkin Cake candle combines the richness of pumpkin with the zing of cranberries, filling your home with the warm, delectable fragrance of fall baking. Close your eyes and let the aroma transport you to a kitchen filled with holiday treats.
Enchanted Pumpkin Wine: Imagine a moonlit evening in a pumpkin patch, with the earthy scent of pumpkins and a hint of mulled wine and nutmeg in the air. Our Enchanted Pumpkin Wine candle captures this enchanting atmosphere, creating a sense of warmth and nostalgia. Light it up and let the magic of fall come alive in your home.