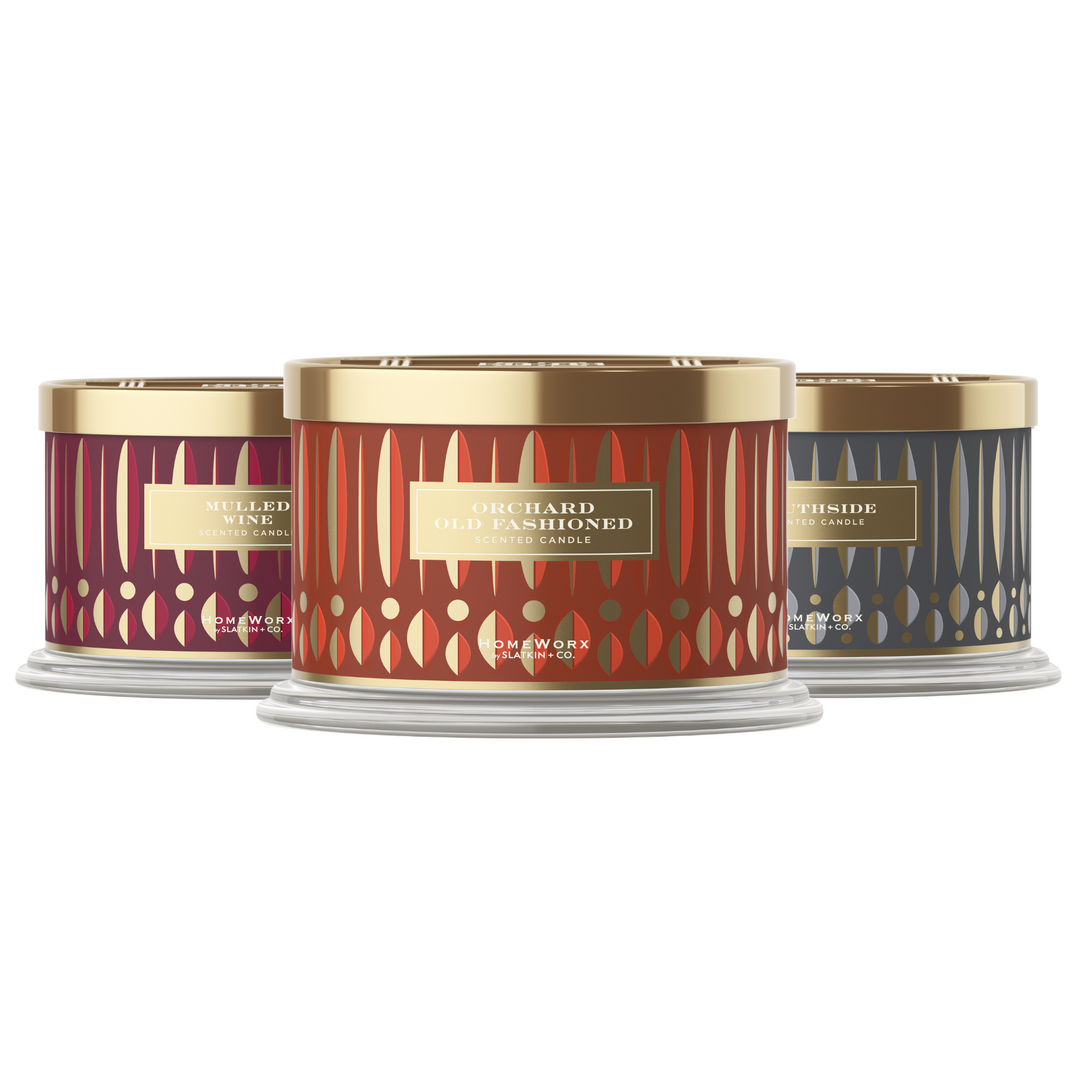 Top Shelf Trio Bundle
Regular price
$90.00
Sale price
$54.00
Save $36.00
/
🍂 Savor the Season with Our Trio of Fall-Inspired Fragrances 🍂
Experience the magic of fall with our Top Shelf Trio Bundle. This handpicked collection of three exquisite drinks - Southside, Orchard Old Fashioned, and Mulled Wine - brings the cool, cozy vibes of autumn right into your home, inspired by the rich flavors of your favorite fall drinks.
🍸 Southside: Imagine sipping on a refreshing Southside cocktail, with the zing of fresh mint and tangy lime. Our Southside candle captures this invigorating aroma, creating an atmosphere of crisp, autumn freshness. Light it up to elevate your space with a touch of sophistication and the cool allure of a cocktail lounge.
🥃 Orchard Old Fashioned: Savor the rich and timeless essence of a classic Old Fashioned cocktail, infused with the warm aroma of apple orchards. Our Orchard Old Fashioned candle transports you to a rustic autumn day, where bourbon meets the crisp sweetness of apples. Close your eyes and let the fragrance envelop you in cozy nostalgia.
🍷 Mulled Wine: Embrace the warmth and comfort of a crackling fireplace with our Mulled Wine candle. The intoxicating scent of spiced red wine, orange zest, and cinnamon will transport you to a winter's evening by the hearth. Light it up and create a haven of inviting warmth in your home.