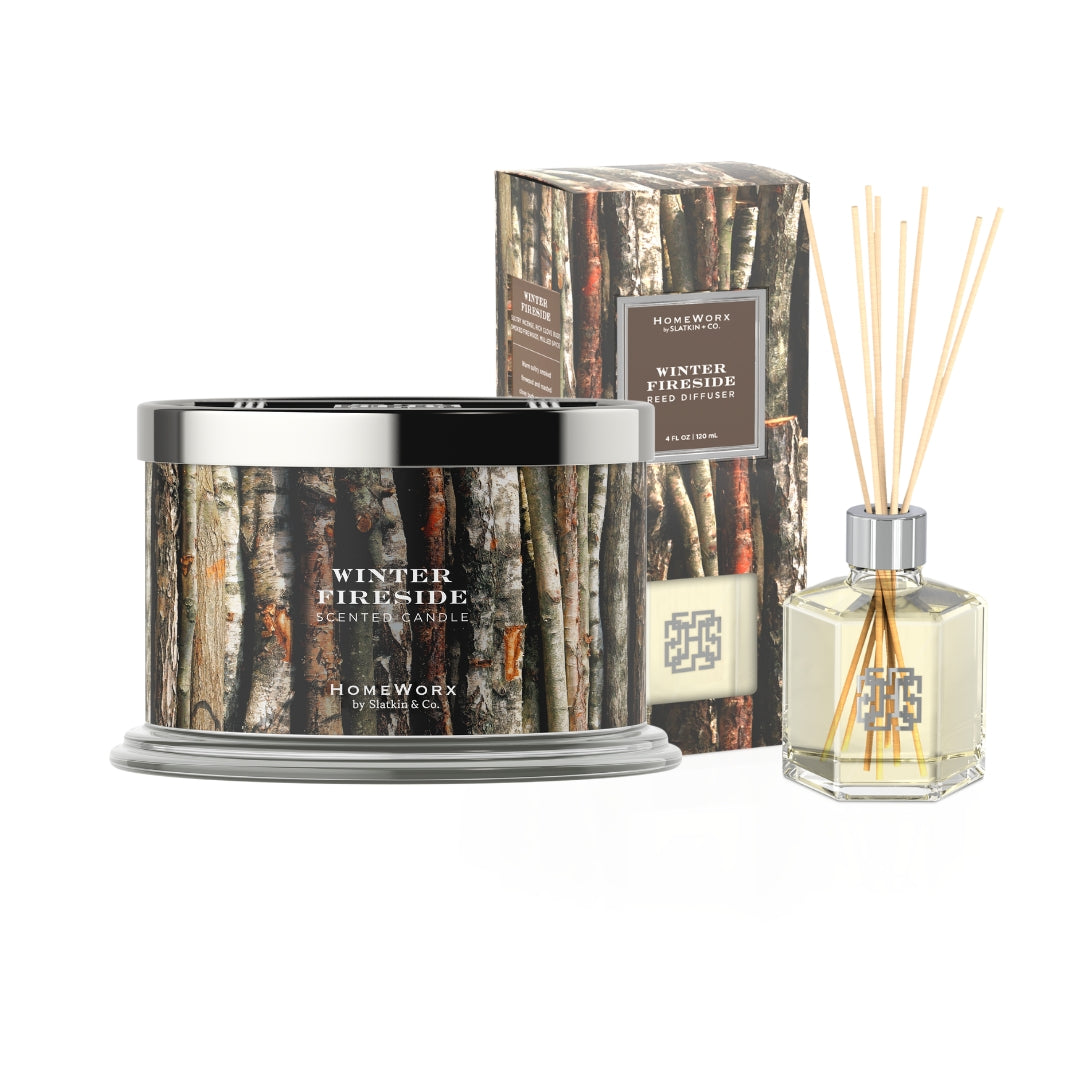 Winter Fireside Bundle
Regular price
$55.00
Sale price
$33.00
Save $22.00
/
Relax in the warm embrace of our Winter Fireside Bundle, a captivating blend of Sultry Incense, Smoked Firewood, Rich Clove Buds, and Mulled Spices. This curated bundle is designed to transport you to a cozy fireside setting, making it the perfect choice for a snug atmosphere on a chilly evening.
Bundle Includes:
18-Ounce 4-Wick Candle: Our 18-ounce 4-wick candle provides a substantial scent output of the Winter Fireside fragrance. The four wicks ensure even burning and a generous distribution of the scent, filling your space with its inviting warmth.
Matching Reed Diffuser: Enjoy a subtle and continuous diffusion of the Winter Fireside fragrance with our matching reed diffuser. Perfect for smaller spaces or for when you want a more subdued ambiance.
BUNDLE & SAVE
Save When You Purchase Together: Take advantage of cost savings when you purchase this bundle, giving you the opportunity to immerse your home in the comfort of Winter Fireside at a special price.