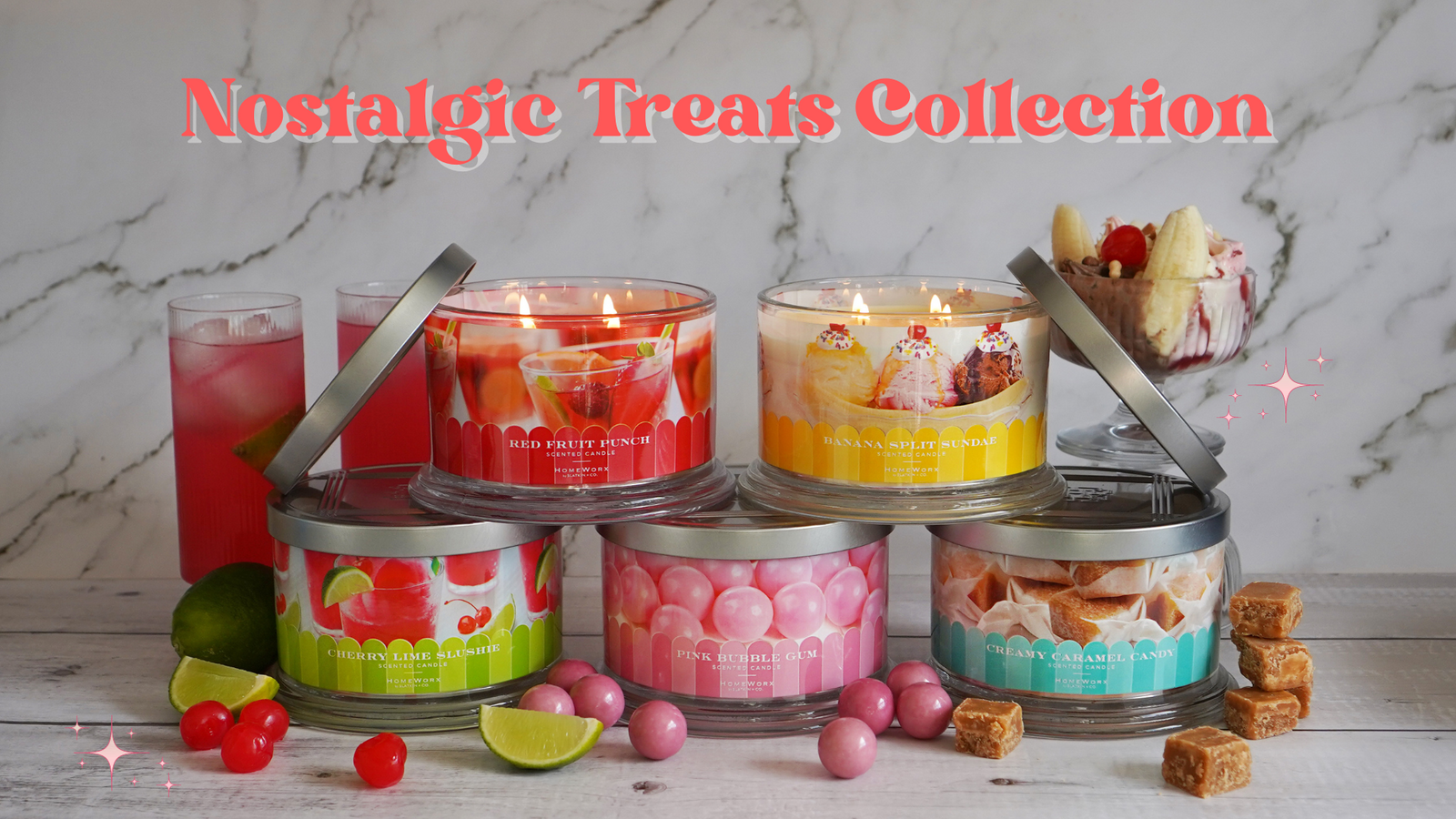 Take a journey down memory lane
Harry's childhood memories come alive with this summer collection of nostalgic treats inspired by his childhood favorites of creamy candies, slushies and punches, bubbles and bananas. Join Harry and relive favorite moments from times past with fragrances that bring out the child in all of us.
Pink Bubble Gum
Irresistible and truly addicting, this pink bubble gum of crystalized sugar, zesty apple and citrus zest will have you chewing for hours.
Cherry Lime Slushie
Candied Lime and Maraschino Cherry Juice are blended with crushed ice and then topped with a drizzle of raspberry peach nectar creating the ultimate fruit slushie
Banana Split Sundae
Fresh ripe banana is split down the middle and loaded with vanilla ice cream and topped with strawberry pineapple syrup and rich chocolate syrup for this old fashion tempting treat.
Red Fruit Punch
Relive the adventures of the island with this tropical and exotic punch of Red Cherry, juicy pineapple, strawberry, and peach nectar
Creamy Caramel Candy
Creamy golden caramel made from rich vanilla bean, brown sugar and buttered rum is gently simmered creating a delectable treat that melts in your mouth.